From the first day of esthetics school, we were taught that everything we do as estheticians should start with a consultation with our clients.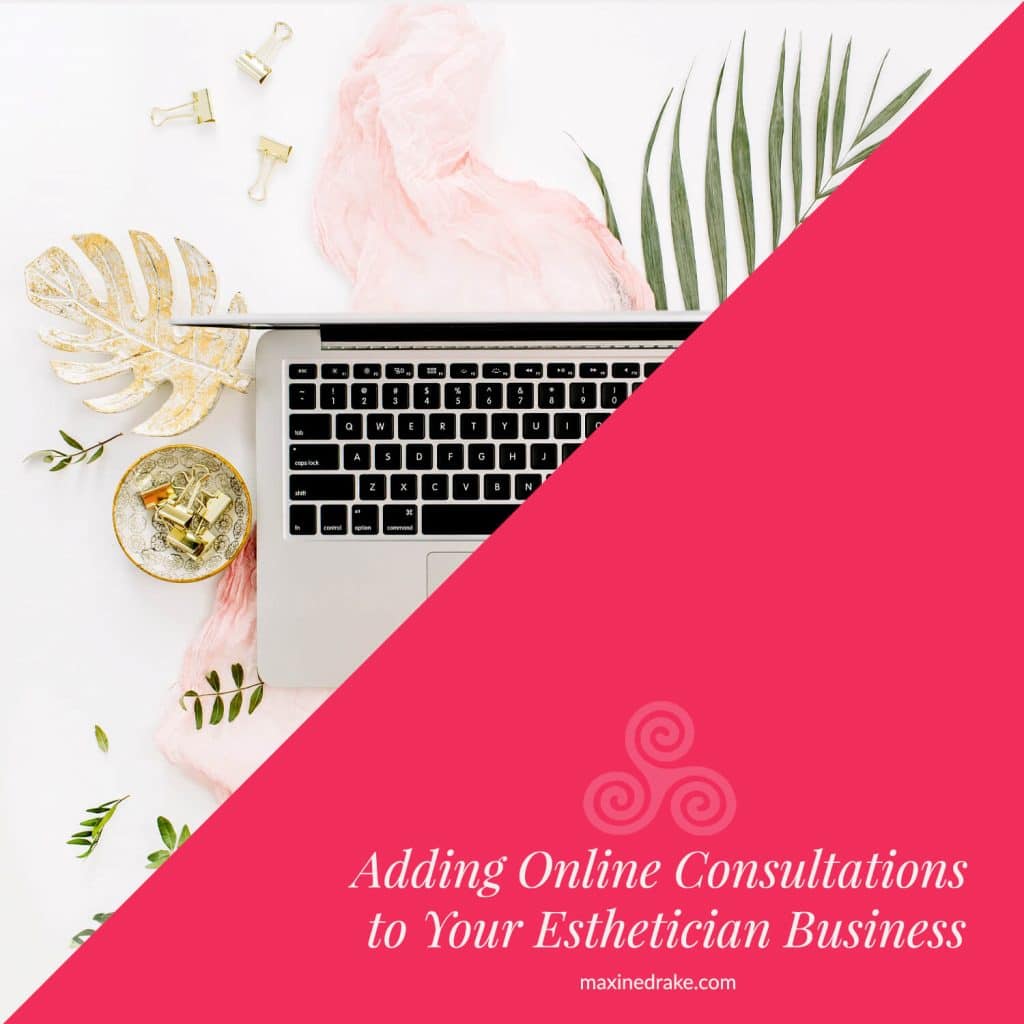 Thanks to technological advances and changes in our industry, consumers are increasingly open to having online consultations with their estheticians.
Adding an online consultation service can help you expand your client base and improve your business model.
Would you like to spend more time at home doing what you love and give online consultations to more than just local clients?
Whether you're planning your exit strategy, want to work fewer hours in the treatment room, or want to add an additional revenue stream to your practice, this blog post is for you!
But first, we need to change our mindset…
We're trained to do consultations in the treatment room and many estheticians think that we need to touch the client's skin in order to give expert advice and product recommendations. This isn't necessarily true anymore.
Watch a replay of "How To Do An Amazing Online Consultation Without Leaving Your Home" to see how you can make online consultations work for you, your clients, and your business.
Why Add Online Consultation To Your Esthetician Business
The digital world is giving us an incredible opportunity to gain access to clients nationwide, or even worldwide. Online consultations enable us to help people on a whole different level, no matter where they are.
Expand your client base and leverage your time strategically. Online consultations allow you to add an additional stream of revenue without a high upfront investment. Besides service and retail revenue, you can now offer online consultations as a standalone service to earn additional revenue.
Clients That Benefit From Online Consultations
While you can help clients with different skin goals through online consultations, the format is particularly well-suited for eczema sufferers. Did you know that there are over 30 million eczema sufferers? Yet, many don't even realize that they have the condition.
Clients do seek help from you so you can simply add one question on your consultation form."Do you have eczema?" You can also include a small section on your forms to educate your clients on the symptoms. This helps them become aware of their condition.
Ask your existing clients if they know anyone who suffers from eczema. If each client knows just one person who suffers, you have doubled your client list effortlessly!
Increase Your Income With Online Eczema Consultation
Let's do the math…
Eczema consultation is highly specialized and you can charge as much as $100 -$150 per client consultation. If you see 8 to 10 clients per day, that would generate as much as $1,000 or more. You can do this without leaving your home or putting any physical strain on your body!
If you have been working in the treatment room for many years as an esthetician, I'm sure your body is feeling it. Wouldn't it be nice to still help people without taxing your body?
Now you may wonder… where to start?
Of course, you'll need to get the knowledge and expertise to become an eczema-prone skin specialist. The good news is that my friend and colleague Stephanie Laynes is an eczema-prone skin expert. Stephanie offers two courses for licensed estheticians who want to add this additional income stream to their business!
You can attend a once-a-year in-person training in Plano, TX in August each year or you can join the online "Eczema Prone Certification course" any time.